Our goal is to ensure a safe and sanitary environment for everyone in our office. We will strictly follow guidelines from Public Health of Canada and College of Optometrists of Ontario for disinfection protocols. This includes but is not limited to :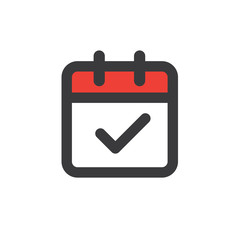 Measures with Scheduling
All patient encounters must be by appointment.
We offer Tele-Optometry as an option to assist patients better during this unprecedented period.
All in-person visit patients must complete a COVID-19 questionnaire the same day of the appointment before or upon arrival.
Patient(s) with fever, COVID-19 or flu related symptoms would be asked to reschedule the appointment or seek help from public health if COVID-19 related.
We are limiting patient encounters to every 30 minutes, and limiting the number of patients in the building at one time.
Measures with PPE
We are asking all patients to arrive with face masks.
Your forehead temperature will be taken with a contact-less infrared thermometer before your entry into the clinic.
All staff on-site are equipped with PPE, including face masks, protective goggles(or glasses), disposable gloves, and face shields(if applicable for the procedure).
A breath shield has been installed at each Slit lamp ( between patients and Dr.Wang)
Plexiglass breath shields at front check in area, Pretest area, and dispensary table are in plan .
Measures for hand hygiene
An entry-way hand sanitization station has been placed inside the main entrance.
Alcohol sanitizer is available in all areas of our clinic.
Remind everyone to apply hand washing or sanitizing before and after using washroom.
Dr. Wang will utilize single use diagnostic agent during your eye check up. Dr. Wang will change disposable gloves before seeing the next patient.
Measures for touchpoint disinfection
Regularly cleaning and disinfecting door handles, counters, reception area, and all spaces where public interaction occurs.
We have temporarily put away brochures, magazines, books and toys used to be seen at the waiting area.
Individual examination rooms are disinfected after every patient exam, including all surfaces, instrumentation, door handles, and equipment.
Dr. Wang will utilize single-use/packed diagnostic agent(such as eye drops for dilated fundus exam, and dry eye strips) during your eye exam.
When dispensary allowed, all frames that have been tried on during frame selection will be disinfected throughly before being put back on the board.
Contactless payment methods are encouraged.
Measures for keeping physical distancing
We offer Tele-Optometry as an option to assist patients better during this unprecedented period.
Contact lens order and OTC products order can be arranged with curb-side pick-up, or with direct shipping to patients' home address.
We are limiting the number of patients and visitors in the clinic at one time.

We will ask patients to complete registration before come to the clinic as much as possible.
Upon arrival please wait in your vehicle and we will inform you when we are ready to see you.
Patient's driver will be asked to wait in the vehicle unless a personal caregiver is necessary with the patient.

All people in the clinic would be reminded to keep at least 2-meter physical distance whenever possible.
Reception area and internal waiting area been adjusted to a better physical distance between patients.
Each patient will have a designated exam room through out the encounter.
Our doctor and staff are working diligently to ensure your safety while at the same time, provide the necessary services to take care of your needs.
Sincerely,
Dr. Yilei Wang, Optometrist and Staff